Building Leaders in Our Community With Kids Brazilian Jiu Jitsu
At Ares BJJ Sanford, we believe the best way to create better leaders in our community is to start with our children. With that belief in mind, we've designed our Kids Brazilian Jiu Jitsu classes to develop confidence, respect, and compassion in addition to the great physical skills that Jiu Jitsu teaches. We are helping kids from all over Sanford, Linden Oaks, and Tramway learn how to stand up for themselves and for others with Brazilian Jiu Jitsu.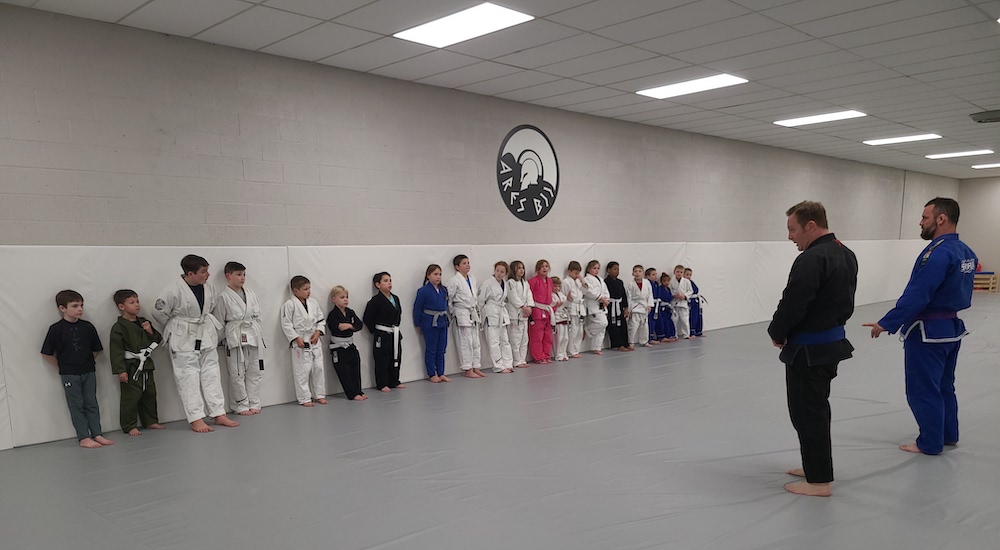 Fill out the short form on your screen to learn more!
Is Brazilian Jiu Jitsu Right For My Child?
Team Abu wants to share more than just the physical aspects of Jiu Jitsu as a sport. Brazilian Jiu Jitsu is a lifestyle that teaches everyone to work hard and help those around them. With Kids Brazilian Jiu Jitsu classes at Ares BJJ Sanford, your child will make new friends and meet new mentors that are all here to help!
Join us for Kids Brazilian Jiu Jitsu to give your child:
Increased self-esteem, confidence, and discipline
Stronger definitions of community through conscientiousness, perseverance, and respect
Lasting friendships by way of teamwork and leadership skills
Effective self-defense strategies through Jiu Jitsu
Start As Early As You Can With Jiu Jitsu
There are so many benefits to be gained from Jiu Jitsu that we've made sure to make a class for any age! Read below to learn more about what we offer for your child to become the best version of themself. We'll equip them with all of the skills that will help them succeed, all you have to do is bring them to Ares BJJ Sanford!
Little Champions (Ages 3-5)
Our Little Champions class starts with children before they make it to kindergarten. We focus on motor skill development, team building exercises, and incorporate fun games to keep everyone interested in learning. Your child will learn the fundamentals of Brazilian Jiu Jitsu while building better social skills and having fun!
Big Champions (Ages 6-12)
Once your child graduates from the Little Champions class, they get to join the fun in our Big Champions classes. In addition to everything they learned in Little Champions, we introduce more advanced Brazilian Jiu Jitsu techniques as they progress through the ranks. It doesn't matter if they've been coming to class since they were 3 or if they start out in our Big Champions class, we welcome kids of all skill levels. With the help of our expert instructors and the community we've built at our academy, we guarantee every child will succeed!
Don't Wait To Enroll Your Child In Brazilian Jiu Jitsu
With everything your child has to gain from Brazilian Jiu Jitsu, there's no reason to wait one second longer! Parents from all over Sanford, Linden Oaks, and Tramway are signing up their kids for Brazilian Jiu Jitsu with Team Abu. Come see us at Ares BJJ Sanford to join the fun!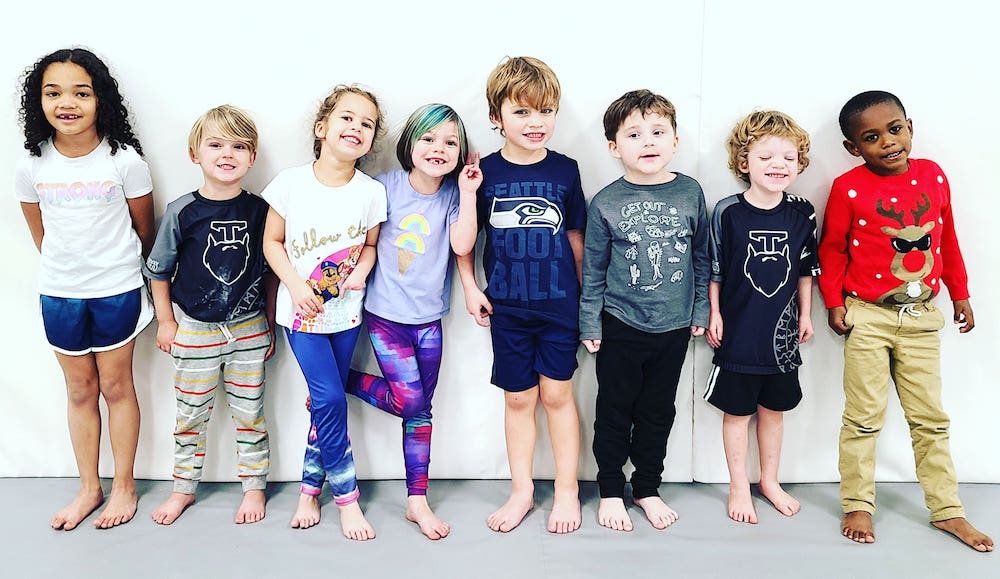 Fill out the short form on your screen to learn more today!